We grow a number of packing potatoes for Uk supermarkets
Our main variety is Maris Piper and we aim to grow the perfect size, shape and skin finish to meet our customers high demands. Other varieties include: nectar and melody for our pre-pack supermarket customers.
We chit all of our potato seeds in our greenhouse to help the crop grow as soon as we have planted it. This aids establishment and helps to bring the harvest date forward by two weeks so that we can start harvesting in early September.
We plan to be finished harvesting every year by the end of October.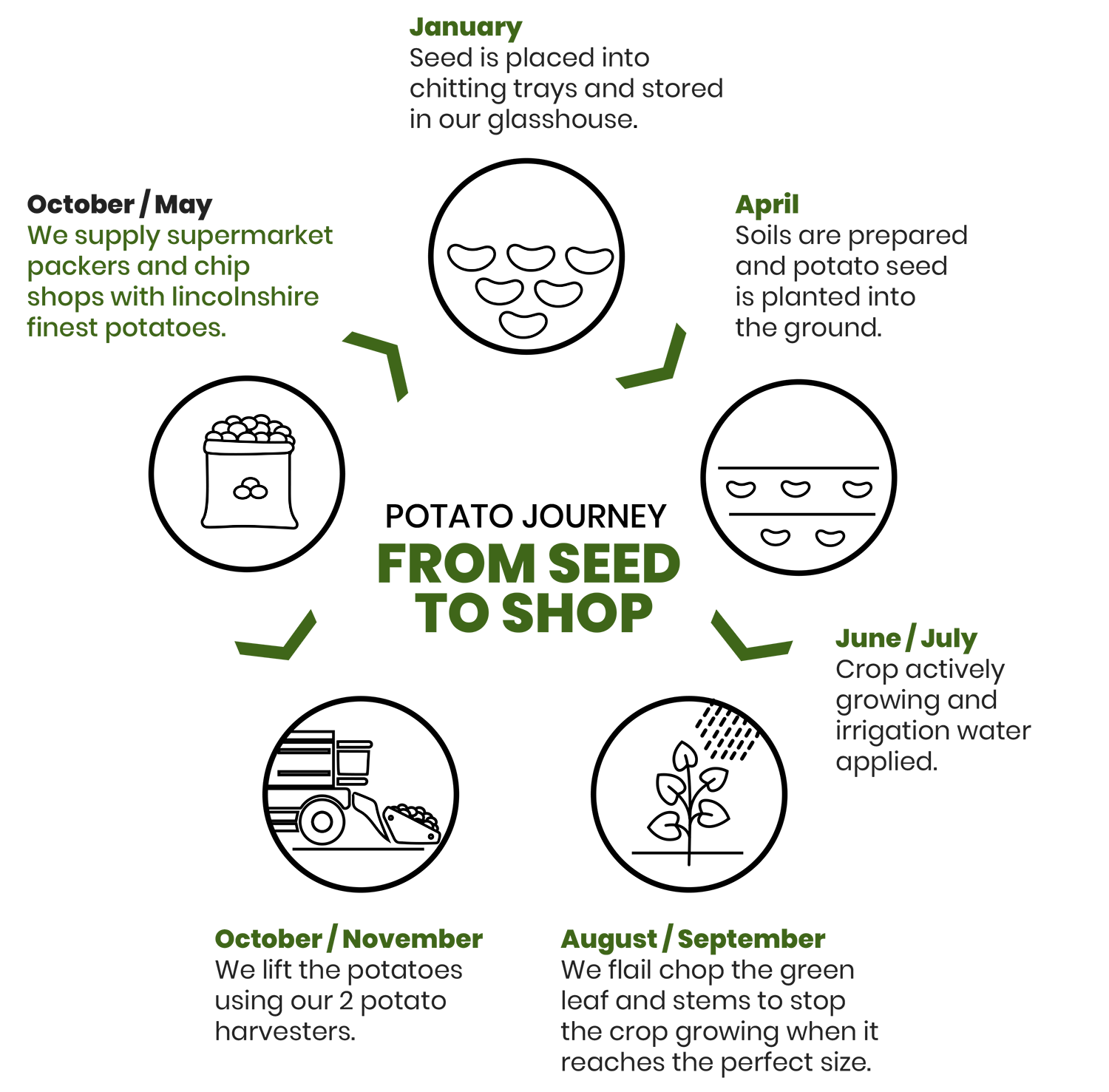 Historically we have supplied Maris Piper to chip shops but as our customers preferences have changed we now grow specialist chipping varieties such as Markies, Agria and Sagitta.
We have invested in a new automated bagging line that has been installed early 2020 which will make the process quicker and more efficient.
Our chip shop potato brand is Red House.